Dynamic South Inc., Is a general contractor located in Southwest Florida, serving the wireless telecommunications industry. Since July of 2000 we have been involved in every aspect of wireless projects throughout the state of Florida.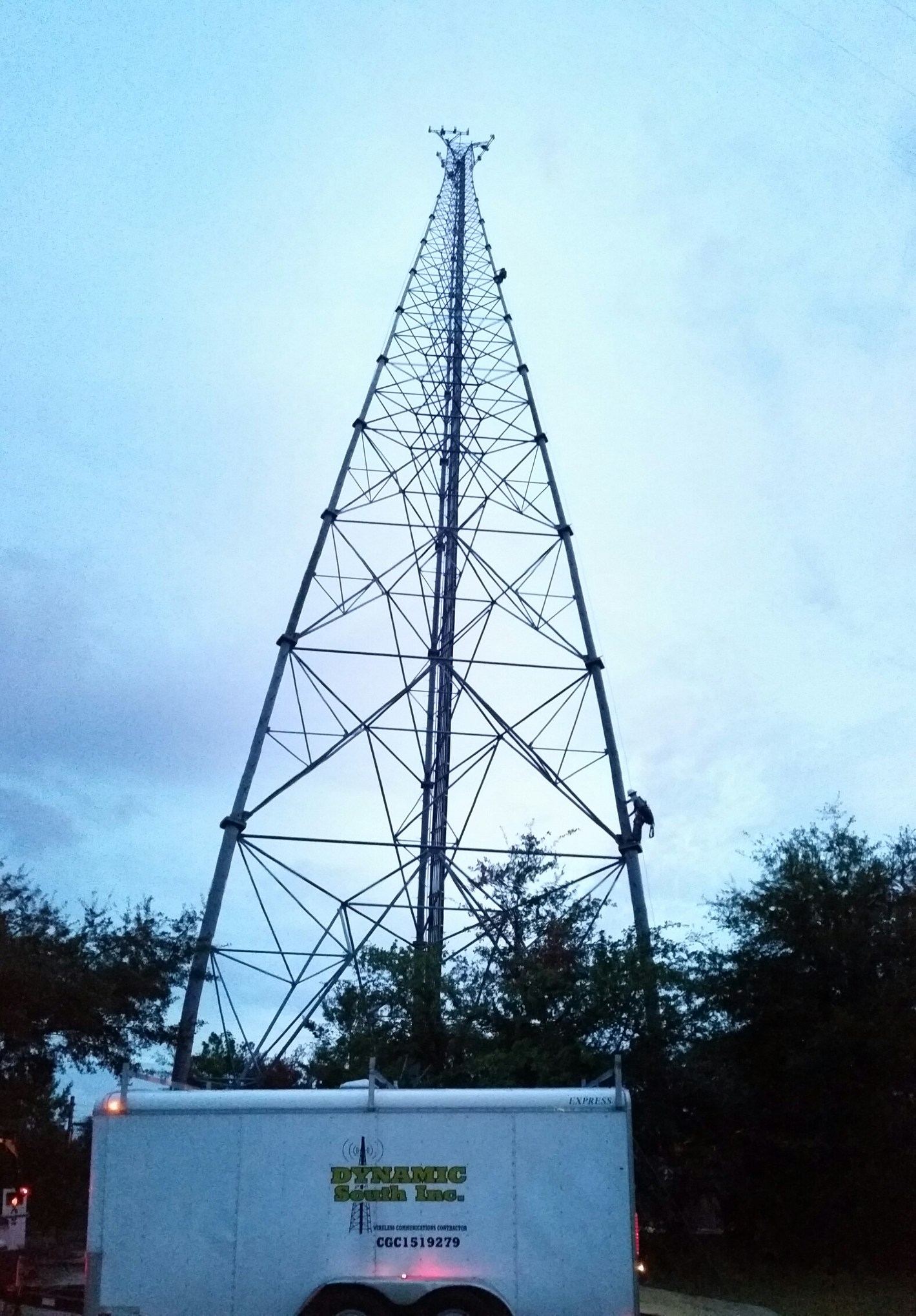 Our Services Include:

• New Site Builds
• Site Maintenance
• Tower Erection
• Co-Locate Installations
• Rooftop Installations
• Watertank Installations
• Specialty & Stealth Installations
• Sweep Testing
• Tower Reinforcement
• Tower Modifications
• Tower Mapping & Site Survey
• Site Maintenance & Inspections
• Antenna & Coax Upgrades/Swaps
• Emergency Response
• DAS Sites
• Small Cells
• Electrical Service
• Coax Installation
• Generator Installation
• Microwave Installations
• Cow - Tow - Colt Deployment
Our crews are experienced with all site configurations and have extensive knowledge of antenna and line installation, testing and troubleshooting.
Our training program includes ComTrain, Andrew, RFS, Anritsu, Red Cross First Aid, Sunsight AAT, PPC Connector, RF connector, Coax Attachment, NATE RF Safety Awareness, ODM FIBER, Kaelus PIM testing, SAFT battery safety, Fiber Optic testing, OSHA 10 & OSHA 30. We also provide a safety class for power line safety, Crane safety, and a class on ropes and rigging safety.
We are continually training our crews to the newest and highest standards. As just like the industry itself, with growth and change we do the same with training whether safety or general knowledge.
For more information please feel free to contact us.